Inspection of Project Cargo
The variety found in project cargo can offer a challenge – and we most certainly love a challenge here at "MP  International Survey & Inspection. Comprised of a variety of different types of components, project cargo requires that our inspectors meticulously inspect and administrate the consignment in careful detail. Also,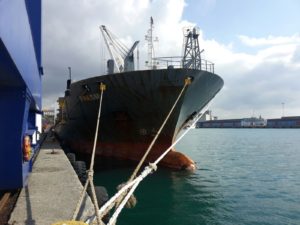 the inspection of project cargo requires a certain amount of flexibility on our side, since external and logistical factors in the loading and unloading process can affect the method and the place in which the project cargo is dealt with during inspection. 
Since project cargo inspection cannot be conducted according to one single standard, as in the case of waste materials and commodities, it is important to note that inspection is determined by a number of external factors that vary on a shipment basis.